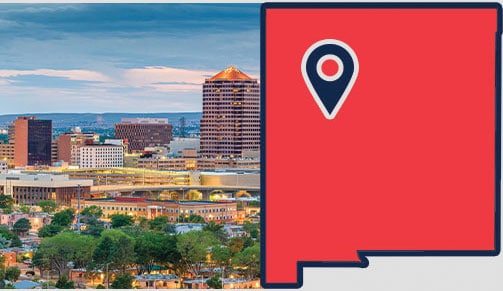 Albuquerque, NM
Phoenix Truck Driving School is the only CDL training program in Albuquerque that shares its location with a trucking company, Swift. This allows you to observe the daily activity at a real freight terminal. It also means that multiple truck drivers pass through the campus and are able to answer your questions and share their experiences about life on the open road.
Accelerated CDL Training
The Albuquerque campus offers accelerated truck driver training that will get you on the road in as little as four weeks. During the first week, you will be in a classroom setting. In addition to covering information for the standard CDL license test, you will learn information for the air brakes test and three endorsements: doubles/triples, hazardous materials (hazmat), and tanker.
After you pass the CDL test, you will gain experience operating a tractor-trailer under the supervision of skilled instructors. It is our goal to give you the confidence you need to safely operate a commercial vehicle. You will become familiar with the cab as well as pre-trip and post-trip inspections. This prepares you for the skills test portion of the CDL exam.
Flagstaff, AZ
Our Flagstaff location has partnered with Coconino Community College to provide high-quality, accelerated truck driver training.  
Get On The Road In As Little As Four Weeks
If you are ready to get on the road and start earning money as a truck driver, our school in Flagstaff can help you accomplish your goal quickly. Our instructors are experienced drivers and give you the tools you need to succeed.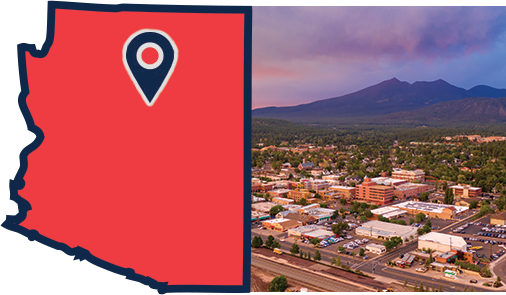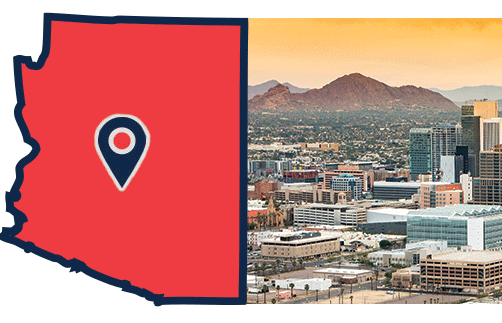 Phoenix, AZ
Phoenix Truck Driving Institute is the first of many Phoenix-brand CDL training facilities. This location has been providing students with valuable truck driving knowledge and education for over a decade. 
Flexible CDL Training
Our Phoenix CDL school offers accelerated training so you can get on the road in as little as four weeks. This campus also offers flexible schedules with the option to attend part-time so you can balance truck driving school with your other obligations. Students at Phoenix Truck Driving Institute have a variety of funding options available and we continue to be recognized as a Military Friendly School.
Kingman, AZ
We have partnered with Mohave Community College (MCC) to offer high-quality truck driver training in Kingman, AZ to serve the Mohave County community. Like any of our schools, you will learn from skilled instructors and will learn valuable skills over the course of this program.
Accelerated CDL Classes
Our Kingman school has a similar structure to other locations with a 160 hour program. During the first 40 hours, you will be in the classroom or online preparing to take the written CDL test. We cover material from the general knowledge exam as well as endorsement tests for hazmat, tanker, and doubles/triples. After you pass, you will transition into range training for the remainder of your time with us.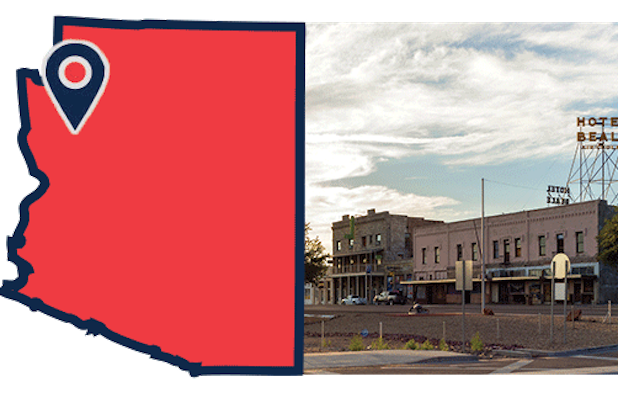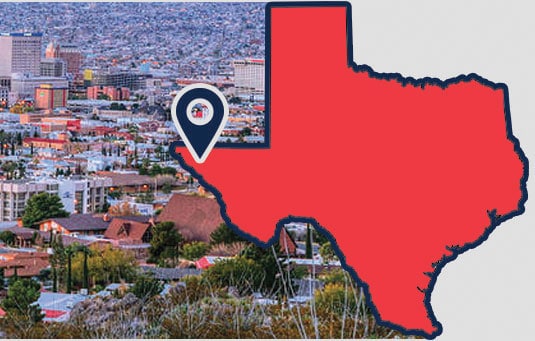 Fort Bliss, TX
Our Fort Bliss campus exclusively serves active-duty military, veterans, and their families. We specialize in reintegration and can help you transition from military to civilian life. You will be able to earn your CDL while gaining valuable skills that will help you find a truck driving job. Many of our students even have offers before graduation. For those who qualify, it may be possible to take advantage of GI Bill®** funding to attend our CDL school.
Classes at Fort Bliss
Over the course of four weeks, you will gain valuable skills and knowledge to pass the CDL written and skills test. The first week consists of classroom learning and the final three weeks involve hands-on training and supervised driving. During this time you will prepare for the air brakes portion of the exam and will have the opportunity to earn the following endorsements: doubles/triples, hazmat, tanker, and passenger, which is unique to the Fort Bliss school.
El Paso, TX
Our El Paso CDL school is the civilian counterpart to our Fort Bliss location. It offers comprehensive training for students beginning their truck driving career. Like all of our programs, it is taught by instructors who are among the best in the industry and every member of our team is committed to giving you the tools you need to succeed.
CDL Training Program
The program at Phoenix Truck Driving School's El Paso location is accelerated so it can be completed in as little as four weeks. During the first week, you will take classes to help you prepare for the written portion of the CDL exam. Once you pass, you will earn your commercial learner's permit (CLP) and will be able to start training for the CDL skills test. The El Paso program also includes information for the air brakes portion of the test as well as the following endorsements: doubles/triples, hazmat, and tanker. The next portion of the program will cover pre-trip and post-trip inspections and cab familiarization as well as parking, maneuvering, and other basic road skills. Finally, an instructor will supervise on-the-road training for the reminder of your time. We will help you gain real-world experience operating a tractor-trailer so you can confidently pass your skills test and start your career.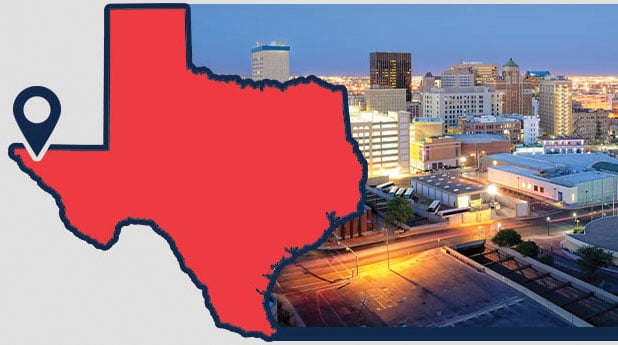 Start Your Career at Our CDL School
Phoenix Truck Driving School is here to help you succeed in the trucking industry. No matter which location you attend, you can be confident that you are getting an excellent education.
Contact us today to learn more about our CDL schools.
*Professional truck drivers earn a mean annual wage of $48,310. The top 10% of truck drivers make more than $72,730 per year according to the 2021 Bureau of Labor Statistics.
GI Bill® is a registered trademark of the U.S. Department of Veterans Affairs (VA). More information about education benefits offered by VA is available at the official U.S. government website at http://www.benefits.va.gov/gibill.