Experienced Instructors
The instructors at our truck driving schools are seasoned truck drivers and have real-world experience. This sets them apart and makes it possible for them to give our students the tools and knowledge they need to succeed. They strive to help prepare students for their future careers.
Comprehensive Truck Driver Training
Our classes cover all the information you need to safely operate a commercial motor vehicle (CMV) and we'll help you pass your CDL test. This includes a written portion covering safety and a skills test where you will operate a tractor-trailer. Programs at our CDL schools also cover information for the air brakes test as well as three endorsements: hazardous materials, tanker, and doubles/triples.
A Rewarding Trucking Career
There is a professional truck driver shortage in the United States and this continues to grow. The American Trucking Associations (ATA), in their 2021 Truck Driver Shortage Analysis estimated a record high shortage of just over 80,000 drivers. This was based on freight demands. Because of this need for qualified drivers, truckers can earn more than $72,000 a year.* Completing your training at Phoenix Truck Driving School can make you a more attractive candidate. We also offer job placement assistance to help our students find positions that match their needs and desires.
CDL School Affiliates
Our affiliations and memberships include:
CDL SCHOOL AFFILIATES
OUR AFFILIATIONS AND MEMBERSHIPS INCLUDE:
National Safety Council (NSC)
The National Safety Council (NSA) has been America's leading nonprofit safety advocate for over a century. They focus on workplace and roadway safety as well as preventing impairment at work. NSC assists employers in creating a culture of safety.
American Trucking Associations (ATA)
The ATA has been a leading advocate for the trucking industry since 1933. They represent truckers and their interests in government and legal sectors. We are also a member of the ATA Safety Management Council, which works to promote safe policies, practices, and technology.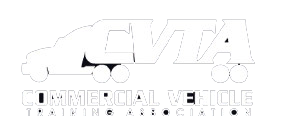 Commercial Vehicle Training Association (CVTA)
The Commercial Vehicle Training Association (CVTA) is the largest association of commercial truck driver training programs in the United States. Their certification, advocacy, and education programs help advance the development of CDL training across the country.

Driver Employer Council of America (DECA)
The Driver Employer Council of America (DECA) is an industry association for driver employers across the United States. They help to ensure the qualifications of truck drivers that member companies hire.
Arizona Trucking Association
The Arizona Trucking Association, originally known as the Arizona Motor Transport Association (AMTA), represents members' interests before legislative, regulatory, and enforcement agencies. They are a voice for the trucking industry in Arizona.
EARN YOUR CDL WITH US
Start on the road to a truck driving career by earning your CDL at Phoenix Truck Driving School. Our programs give you valuable skills that will help you succeed in the trucking industry. No matter where you attend, we are committed to giving you a valuable experience and a thorough education.
Contact us today to learn more about our truck driving training programs in Arizona, Texas, and New Mexico.
*Professional truck drivers earn a mean annual wage of $53,090. The top 10% of truck drivers make more than $75,000 per year according to the 2022 Bureau of Labor Statistics. https://www.bls.gov/oes/current/oes533032.htm