Truck drivers serve an essential role in keeping our country's economy moving forward. Because of the importance of this job and a lack of available drivers, demand for truckers continues to increase. This results in companies competing to offer the best pay and benefits to new drivers. After earning your commercial driver's license (CDL), you can pursue a stable and rewarding career where you can earn more than $72,000 a year.*
Are you ready to get started? If so, Phoenix Truck Driving School can help. Our El Paso campus offers high-quality CDL training and our program allows students to earn their licenses in as little as four weeks. Our instructors teach valuable skills and we also offer job placement assistance, making it easier for you to start your career as soon as possible after graduation. Many students attending our programs even receive offers before the end of the program.
Earn Your CDL In El Paso, TX
Our CDL training program combines classroom instruction with hands-on learning, and meets all necessary entry-level driver training (ELDT) requirements. We help students prepare for the written CDL exam as well as the skills test. Beyond covering required material for these tests, we can give you valuable skills that you can continue to use throughout your trucking career.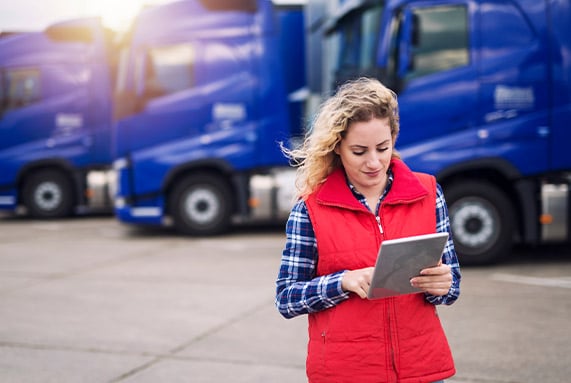 Classroom Instruction
Training at Phoenix Truck Driving School begins by covering material for the written CDL test. To pass, you'll need to know various information about safe semi-truck operation. The exam includes a general knowledge test, which is necessary to earn your commercial learner's permit (CLP). Our program also includes training for the following endorsement tests: hazardous materials (hazmat), tanker, and doubles/triples. Endorsements expand your opportunities after graduation.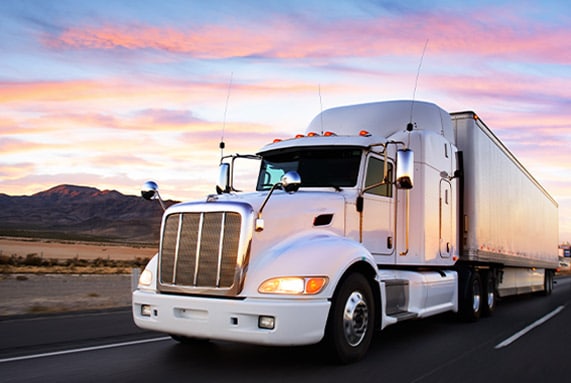 Hands-On Trucking Experience
After you've earned your CLP by passing the written CDL exam, our program transitions into hands-on trucking training. You'll practice for the skills test, which includes a pre-trip inspection, driving drills, and an on-the-road test. In order to prepare, you'll spend time driving a real-semi-truck under the supervision of our instructors. At Phoenix Truck Driving School, we never use simulators.